【Shanghai Hilong Petrochemical Research Institute】
Hilong New Lab Building Begins Operations
Date:2014-09-08 | Read(4379)
(September 8th, 2014, Shanghai) The new lab building at Shanghai Hilong Petrochemical Research Institute was completed and put into official operation at the Hilong headquarters in Shanghai on September 4th, 2014. This new professional lab building will provide a more optimal technological research environment for Shanghai Hilong Petrochemical Research Institute, and marks another continuous effort of Hilong's technological innovation strategy.
The new lab building covers an area of 5 Chinese mu, with a total investment of RMB 15 million. It is equipped with a wide variety of advanced instruments and equipment, including a thermo gravimetric analyzer, a drop shape analyzer, differential scanning calorimeters, a laser particle size analyzer, a plate cone rheometer, brookfield CAP viscometers, KU viscometers, Q-FOG cyclic corrosion testers, QUV accelerated weathering testers, a damp heat cabinet, marine environment testers, high-speed dispersion machines, sand mills, high and low temperature testers, test sample drying fields, cathodic delamination testers, paint spray booths, autoclaves, mini power coating extruders, and mini adhesive extruders. In the new building there are currently a total of 20 laboratories, 8 offices, and two meeting rooms.
"The R&D achievements have consistently been outstanding in the realm of OCTG special anti-corrosive coating and materials, since the establishment of the Shanghai Hilong Petrochemical Research Institute. The results from multiple successful scientific research projects have been applied to major pipeline projects, oilfields, as well as multiple local pipeline network projects both in China and overseas," President Zhang Jun said during the ribbon-cutting ceremony.
Zhang Jun said that Shanghai Hilong Petrochemical Research Institute will continue "drilling to excellence" and further expand research width and breadth, so as to maintain the internationally pioneering and leading role in the development of coating and materials.
The Shanghai Hilong Petrochemical Research Institute was officially established in December 2012, and is Hilong's second professional research institute. It focuses on professional research into petrochemical fields including oil pipe anti-corrosion materials and anti-corrosion technology applications. The research institute was developed based on the former research center at Shanghai Hilong Shine New Material, which was founded by Hilong in 2005. The Shanghai Hilong Petrochemical Research Institute holds a leading position both domestically and overseas in the fields of oil well pipeline dedicated coatings, line pipeline coatings, ship coatings, and industrial protective coatings.
Also in attendance at the ribbon-cutting ceremony for the new lab building were Hilong Executive President Wang Tao, Head Engineer Yuan Pengbin, and Shanghai Hilong Petrochemical Research Institute Director Ren Weidong.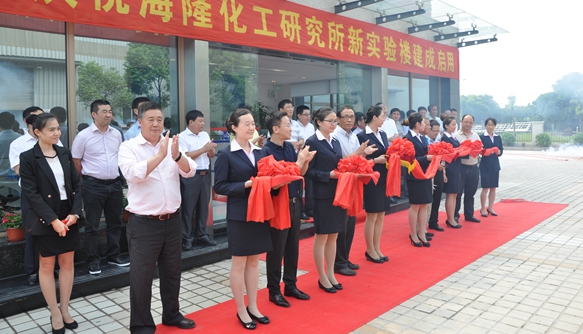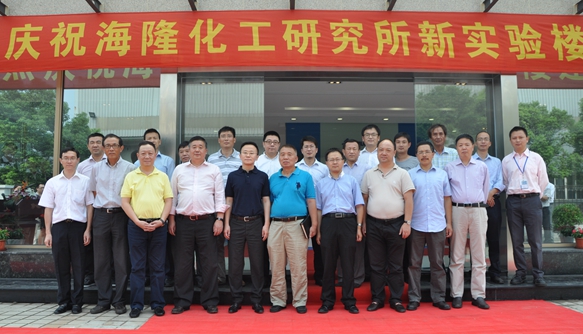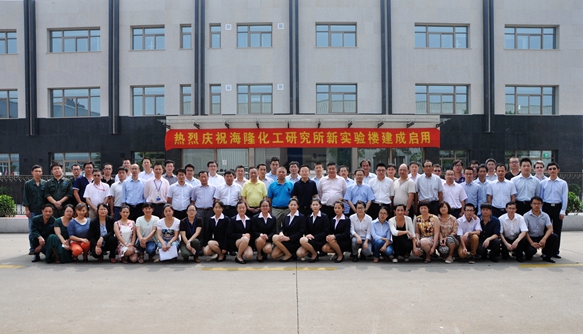 Team Photograph with Hilong Top Management and Research Institute Staff